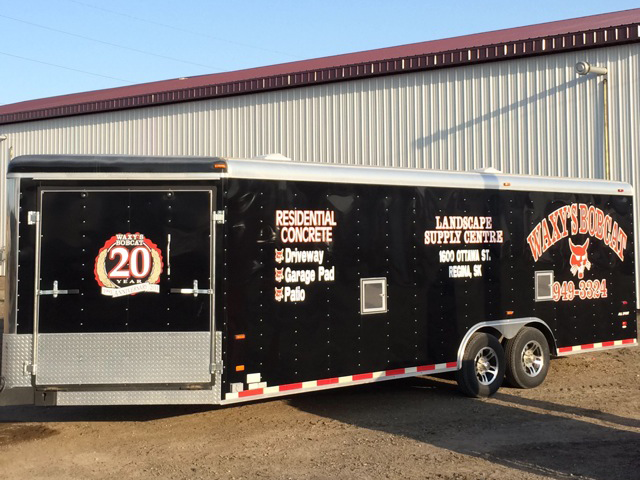 We supply quality materials and service, which set up apart from our competition.
Call for your FREE estimate (have your measurements ready).  All utilities must be marked before any work begins. Sask 1st Call 1-866-828-4888, City of Regina 306-777-7000.
Package Includes:
Excavation of area* , 4-6″ of base (compacted), 10 mm re-bar (16″ on center), 4″ of 32 mpa concrete. Machine cut control joints (washed after). Concrete sealer can be applied at an additional cost.
Package Prices:
0 — 99 sq. ft. $21.00/sq. ft.
100 — 199 sq . ft. $17.85/sq.
200 — 299 sq . ft. $16.60/sq. ft
300 — 399 sq . ft. $15.90/sq. ft.
400 599 sq . ft. $15.25/sq. ft
600 — 749 sq .ft. $11.75/sq. ft.
750 — higher $11.50/sq. ft.
Garage pad (12″ thickened edge) add $$2.00/sq. ft
Exposed Aggregate add $1.25/sq. ft.
*Concrete removal add $1.25/sq. ft.
We recommend that driveways and larger areas cure for 28 days and smaller areas cure for 14 days.
We do not offer any guarantee against popping due to lightweight particles in the aggregate, or accept any responsibility for cracking due to ground shifting and heaving.
It is the customer's responsibility to re-landscape the area upon completion.
FREE estimates for additional landscaping services.
Price quotes are subject to any increase due to surcharges in cement, aggregates or fuel.
Contact Us